Boys basketball…heading to state!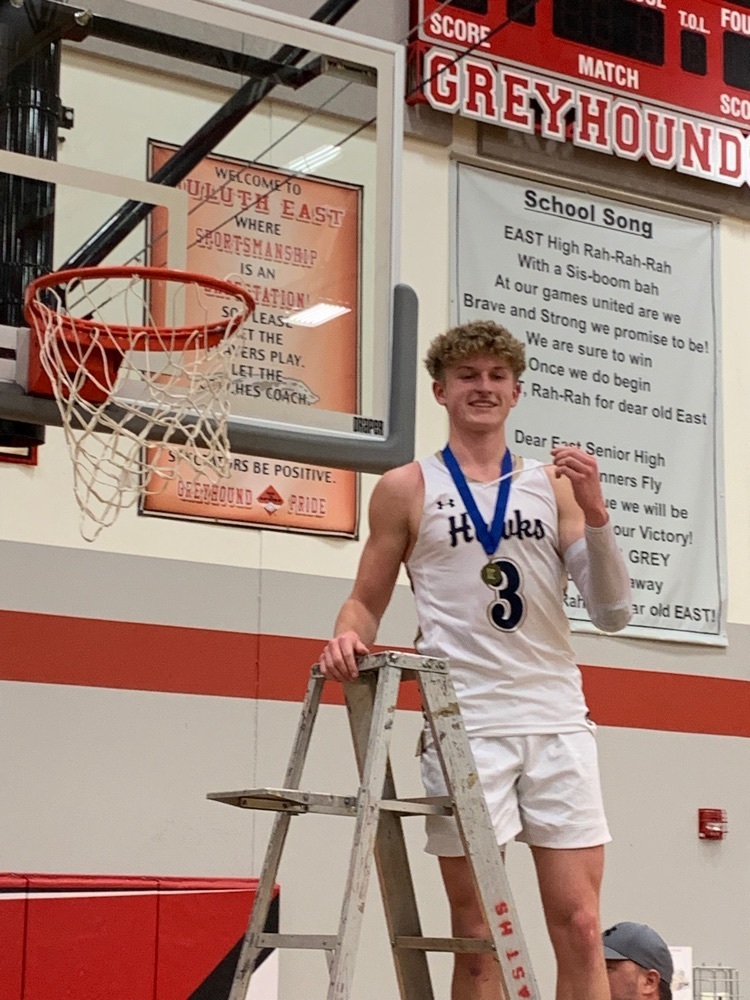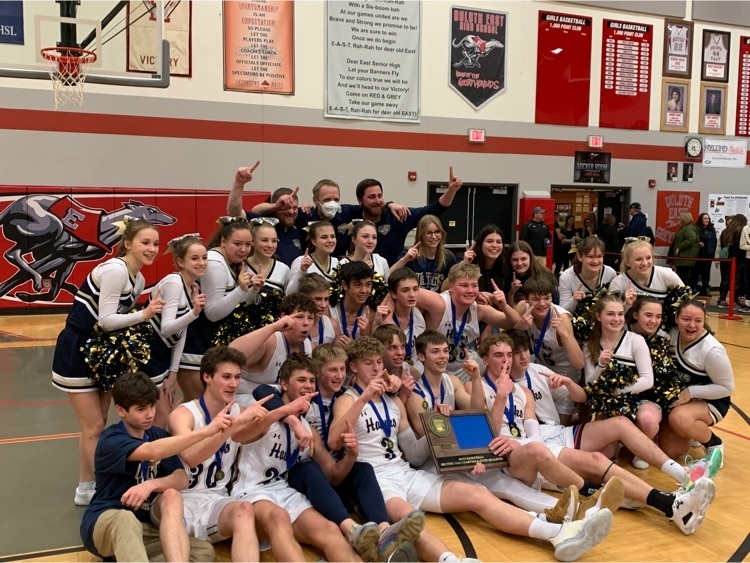 Congrats to the Knowledge Bowl team! Today they won their region and are heading to state on April 7th and 8th. Team members are: Liv Wolcott Megan Lawless Lily Meichsner Isaac Fuchs Colton Danelski

Parents, residents and school personnel are invited to attend Curriculum Advisory meetings during the school year to provide feedback and receive information relating to Hermantown's curriculum and education programs. Curriculum Advisory will be meeting on the following dates in the Hermantown Middle School Lecture Hall at 7 p.m.: Monday, March 21 (discussing Social Studies standards and Social Emotional Learning) Monday, April 18 (discussing Science standards and Career/Technical Education) Monday, May 16 (discussing Math curriculum) Interested participants may attend any or each of the Curriculum Advisory meetings.

Math League finishes third in the state for the regular season!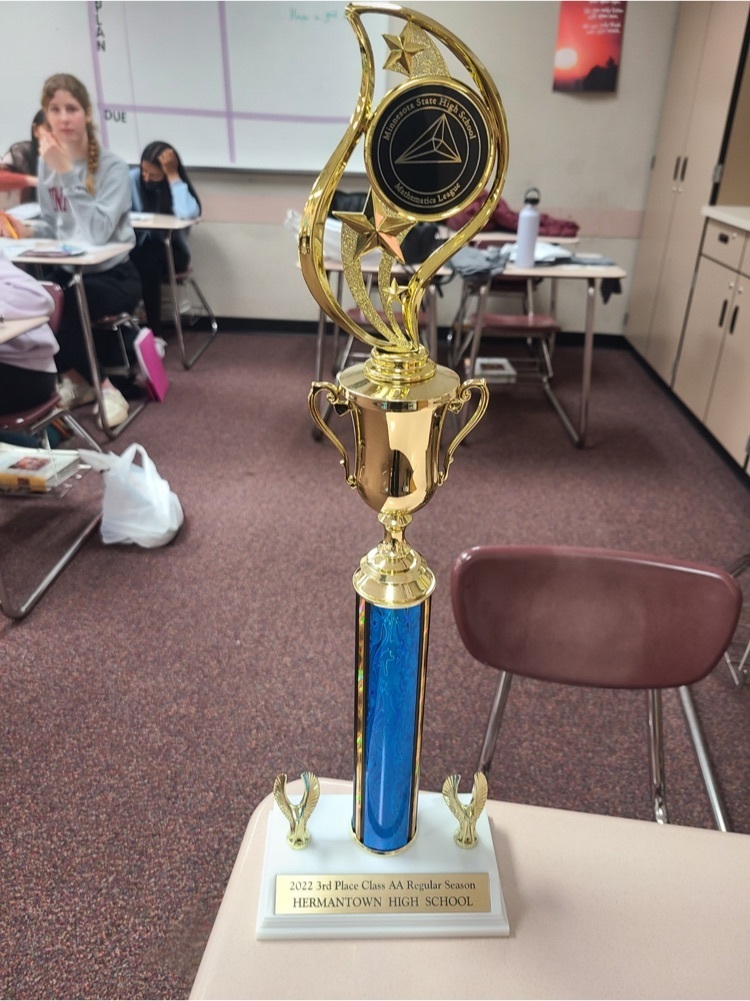 There will be a WELCOME HOME for our STATE CHAMPIONS boys hockey team today at the arena. Start time is 4 PM.

3-Star Lt General Scott Pleus, a Duluth/Superior native, spoke to juniors and seniors today on the topic of leadership… credibility, common sense, team building, and trust.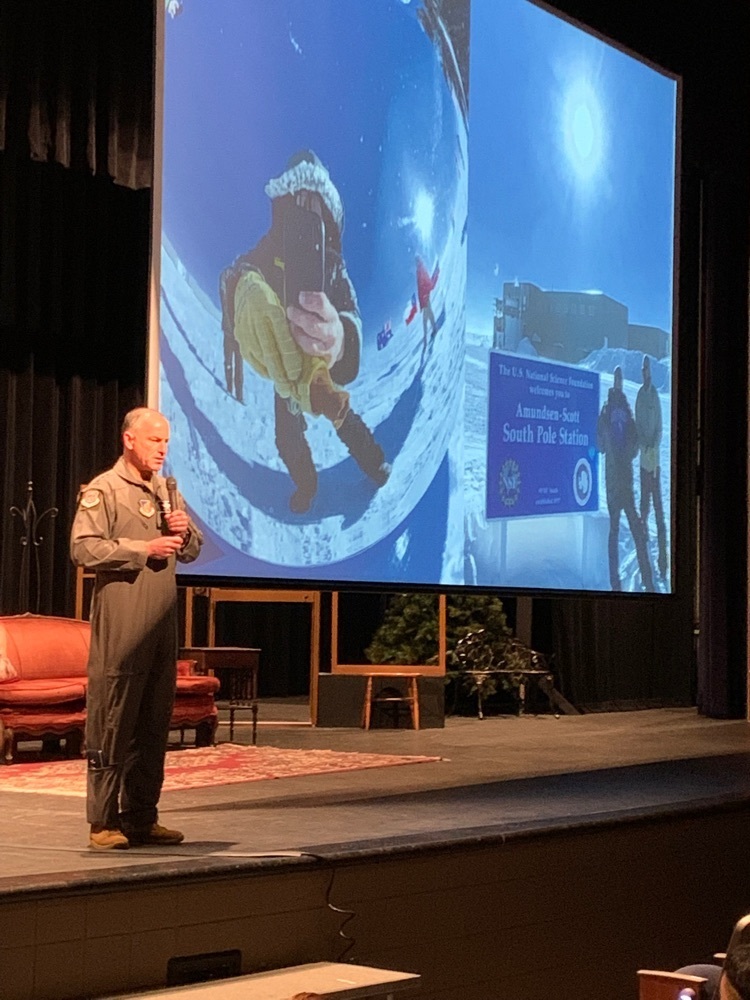 Boys hockey…heading to State!!!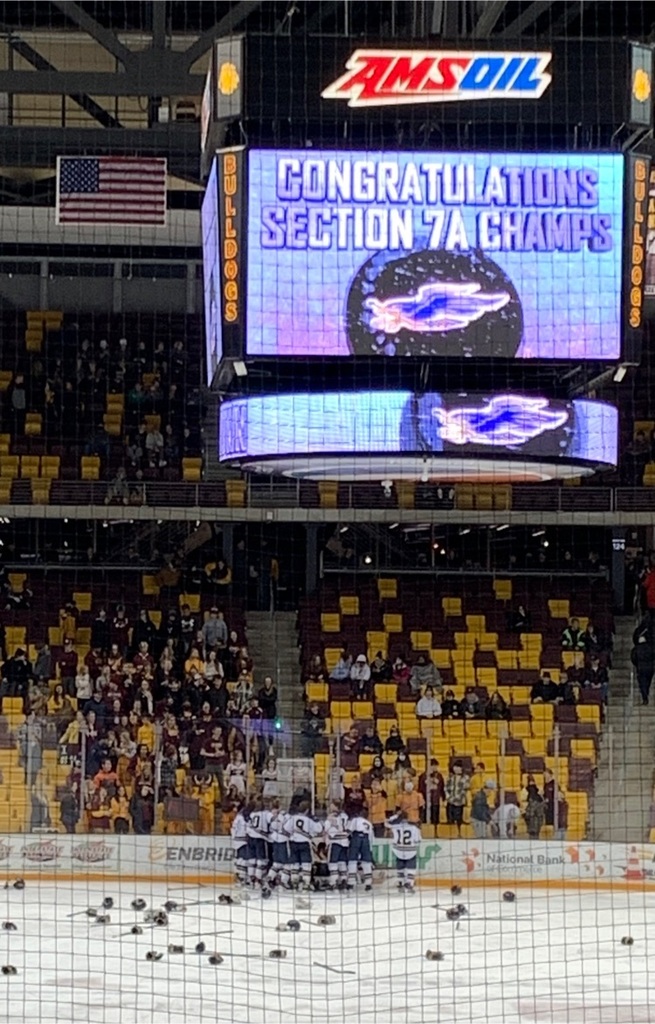 Face coverings are now recommended on buses, but they are no longer mandated. We recommend face coverings throughout the district and we still have a face covering mandate in our Head Start program as federal funding requires.



Send off for the Mirage this morning as they head to the State Tournament! The squad opens play today at 1pm vs. Albert Lea at the Xcel Energy Center.

Due to weather conditions the buildings will be closed today - February 22, 2022.

Also recognized today at the Snow Week coronation…the state tournament bound Mirage Hockey team!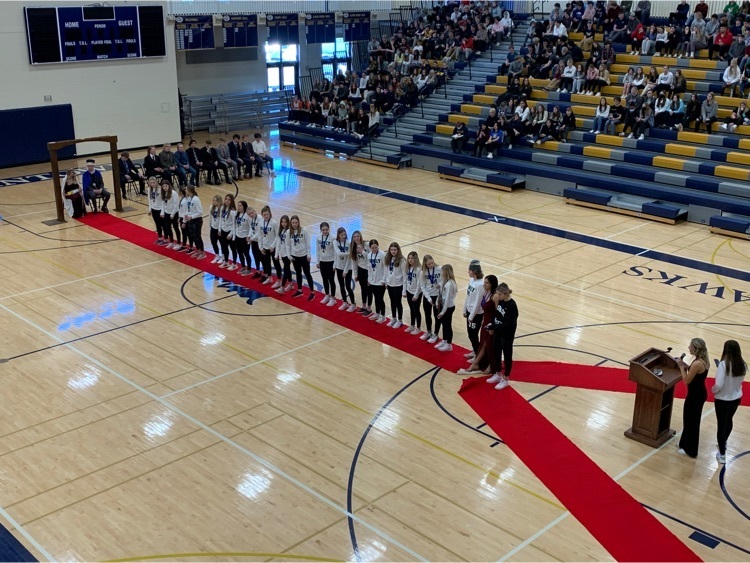 Congratulations to the Snow Court recognized at today's Snow Week coronation!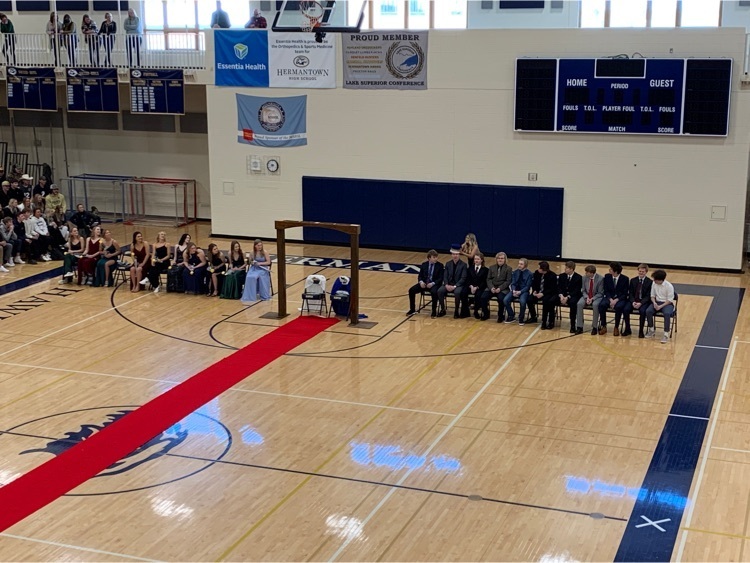 Mirage heading to state…AGAIN!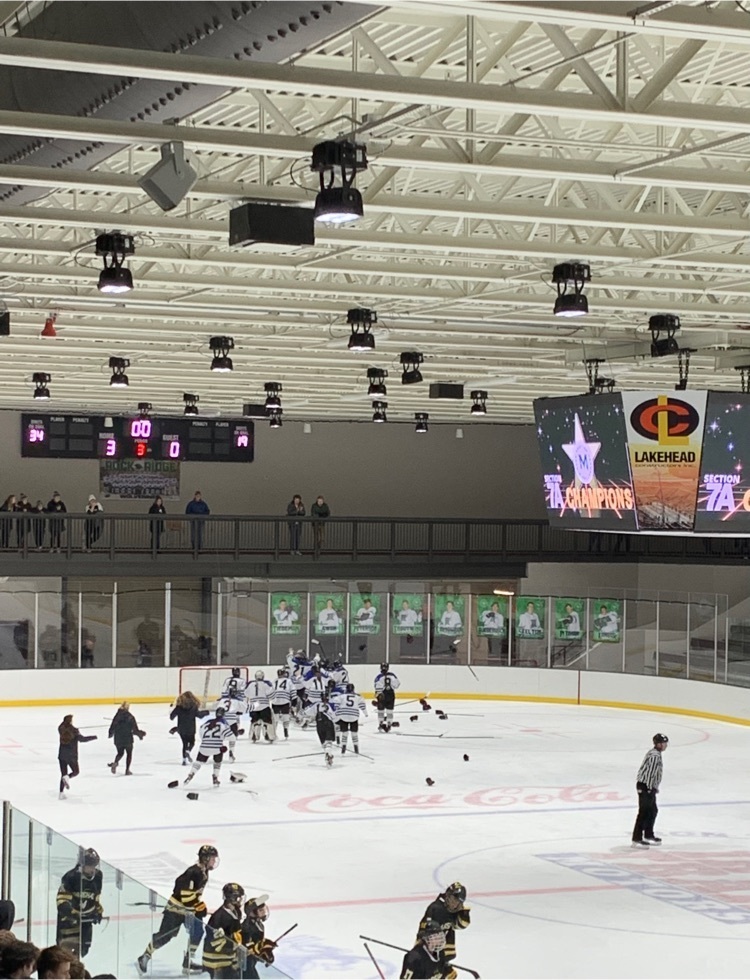 Congratulations to HHS Math League! First place in region, and first place in District 7AA. The top four finishers in the section were all from HHS… Nicole Nelson, Colten Danelski, Rolan Kuznetsov, and Liv Wolcott.



Hermantown Hockey and Proctor/Hermantown Mirage recently celebrated their seniors on Senior Night! 📷 Shawna Jokinen | Freeway North Photography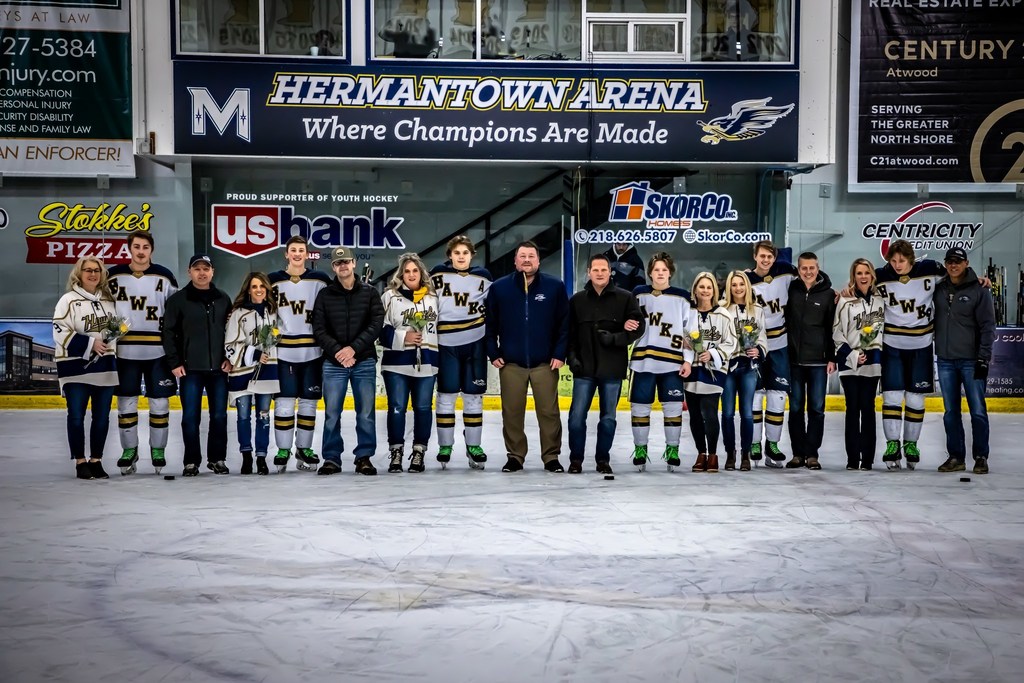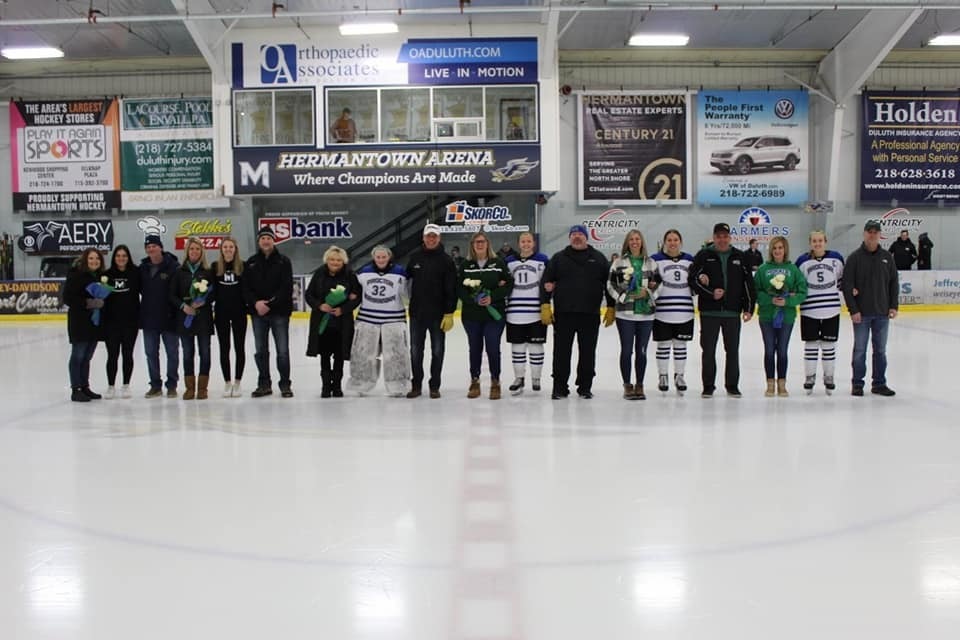 Happy National Girls and Women in Sports Day! Today, we celebrate your accomplishments and thank you for inspiring the next generation. #NGWSD | #LeadHerForward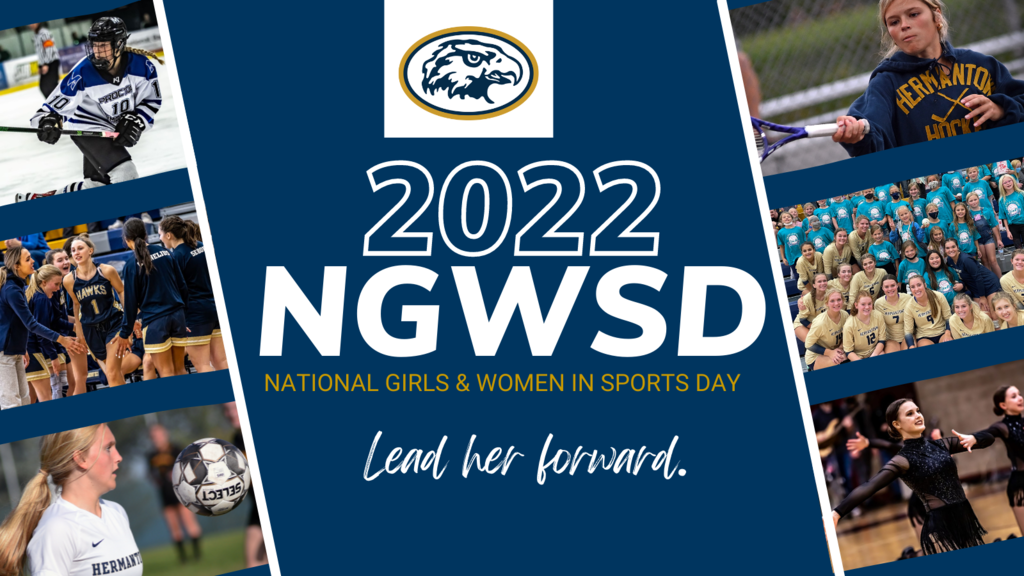 This week is Minnesota Paraprofessional Recognition Week! 🎉 Join us in celebrating the work that our paraprofessionals do and the impact they have on the education of our students. Thank you for all that you do for Hermantown Community Schools!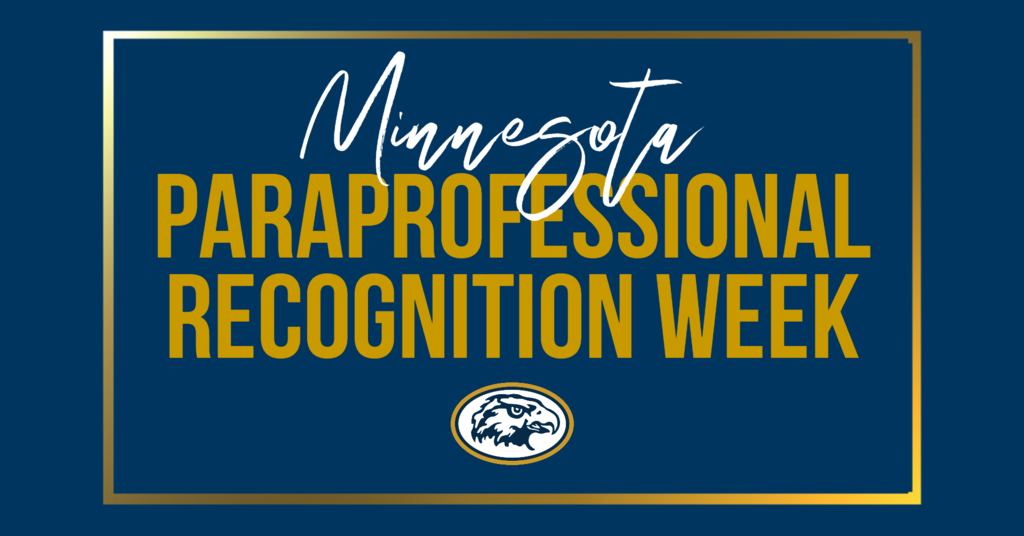 Hermantown Community Schools continues to exceed the threshold of 5% or more of students and staff absent with COVID, therefore face coverings will continue to be required for all students and staff during the school day, regardless of vaccination status, until our numbers drop below that threshold. Thank you for helping to keep our school community safe! Wayne Whitwam Hermantown Superintendent